Snowblower Reviews
Check out our latest Snowblower Reviews
If you're in the market for an snowblower, be sure to take a look at some of our reviews before you make your final decision. Snowblower.com puts each of its test units through its paces and tells you exactly what to expect, what works, and what doesn't. Buying a snowblower is a big investment and Snowblower.com's reviews will help make your decision easier.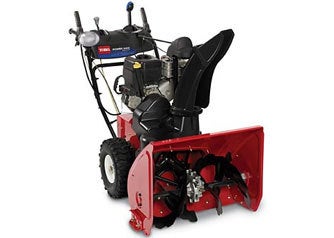 Twin-stage unit about as homeowner-friendly as it gets
Innovative engineering and exceptional snow removal capabilities make the Toro Power Max 826 OXE a prime consideration for homeowners living in serious snow climates.
Buyers Guides