Latest Articles
Check out our latest Snowblower Articles
Looking for something we recently wrote about on Snowblower.com? Well, you've come to the right place to check out all our latest articles. Whether it's another new snowblower review, or snowblower show coverage, it's all right here.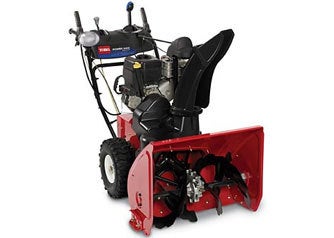 Toro Power Max 826 OXE Review
Twin-stage unit about as homeowner-friendly as it gets
Innovative engineering and exceptional snow removal capabilities make the Toro Power Max 826 OXE a prime consideration for homeowners living in serious snow climates.
Buyers Guides