Honda is one of the most trusted names in power equipment so we decided to take a look at five of the best Honda snowblowers available today.
When it comes to power sports and power equipment, there is a brand that sticks out as one of extreme quality and owner loyalty. That last one is especially true. The brand is Honda, and along with making some of the best ATVs, motorcycles and cars available, Honda makes outstanding power equipment, including a line of snowblowers.
What makes Honda so popular? It's a matter of quality and durability. Take a trip into a small-engine repair shop and you'll see various brands of power equipment, but rarely will you see something from Honda. Yes, they do tend to cost more initially, but if you take care of it and never need to replace or repair it, doesn't that make it a better purchase in the long run? Here are five of the best Honda snowblowers that you should look at for all of your snow-clearing needs.
Honda HSS928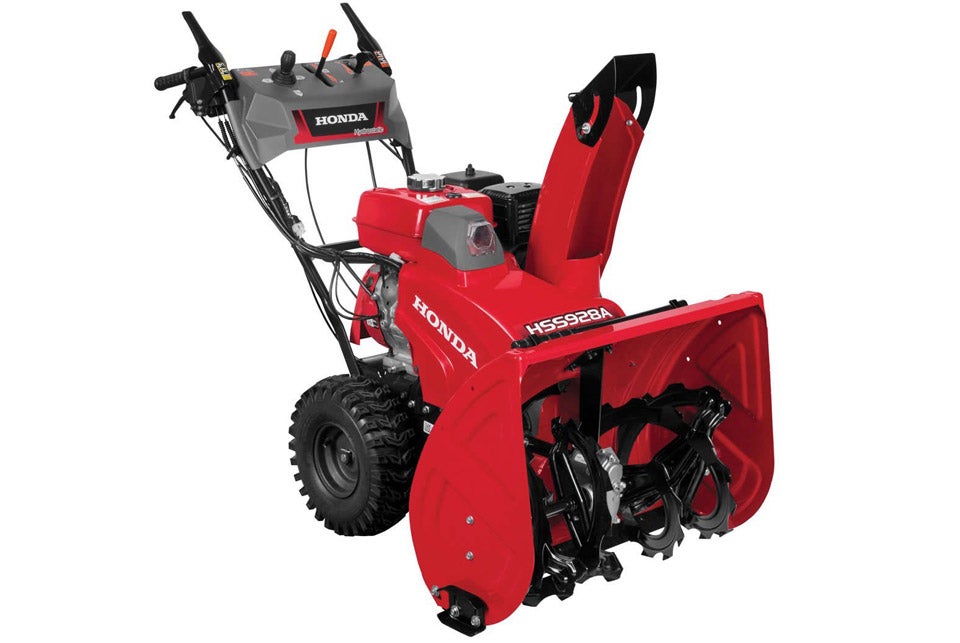 The Honda HSS928 is a wheel-driven, two stage snowblower that can make quick work of most driveways. It runs on a near-bulletproof 270cc Honda GX engine that gives it the power to throw snow up to 52 feet. The 928 will clear a 28-inch swath of snow at an impressive rate of 1,900-pounds per minute. That's a lot of snow! With this setup, clearing deep, heavy snow is not going to be an issue, saving you time and money. When it comes to the best Honda snowblowers, the HSS928 has to be on the list.
Honda HSS724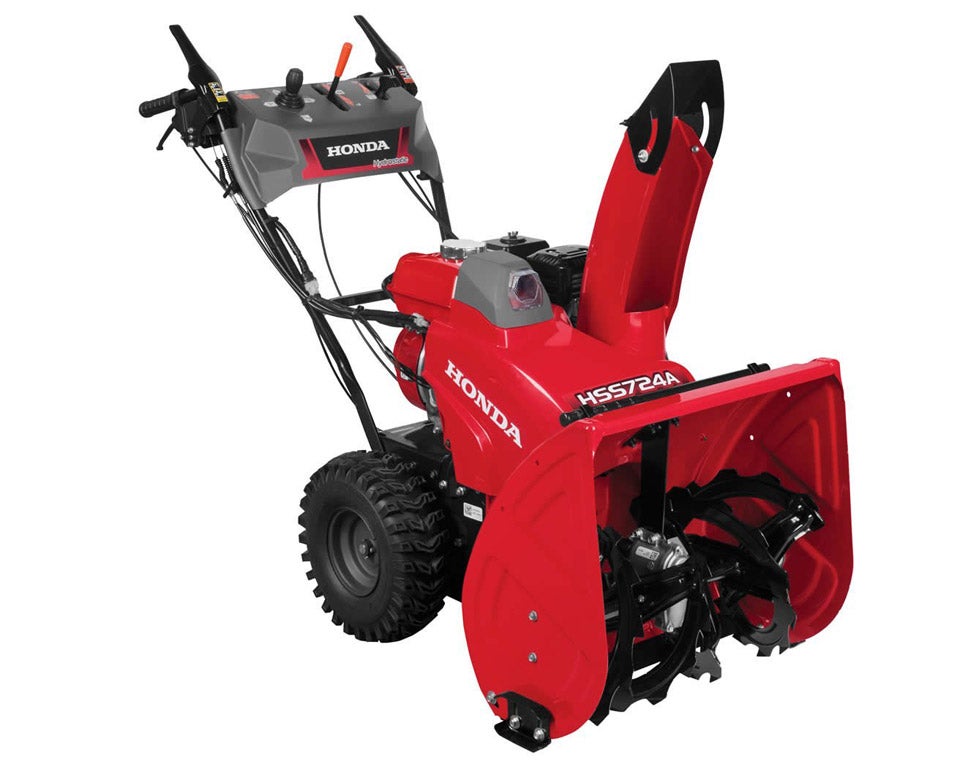 If you don't need the power of the 928, the Honda HSS724 is a great choice. This snowblower runs on a potent 198cc Honda GX engine that will chuck the white stuff up to 49 feet away. It cuts a 24-inch path and will move up to 1,500 pounds of snow per minute. Like it's big brother, this model is also wheel driven and is a two-stage snow blower, perfect for a standard-sized driveway.
Honda HS720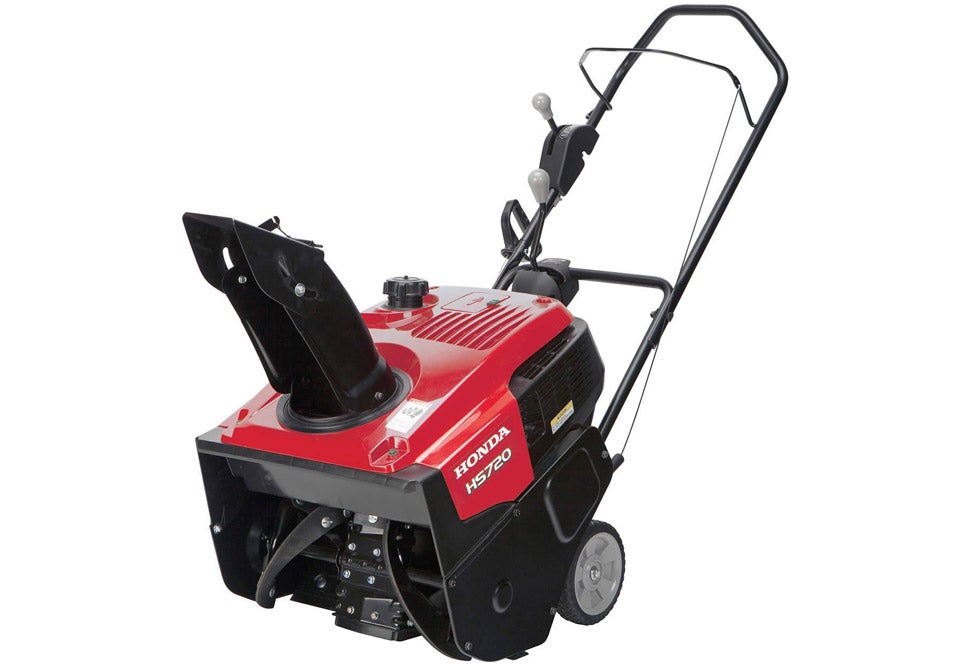 Have a smaller job but still want one of the best Honda snowblowers available on a budget? The Honda HS720 single-stage snowblower is just the right tool. Like most single-stage snow blowers, the Honda is semi-self-propelled, using the auger to pull it along. It is powered by a 190cc Honda four-cycle engine that will throw snow up to 33 feet. It clears a 20-inch path and this single-stage Honda has dual chute controls for 204-degrees of movement to help you put the snow where you want it.
Honda HSS1332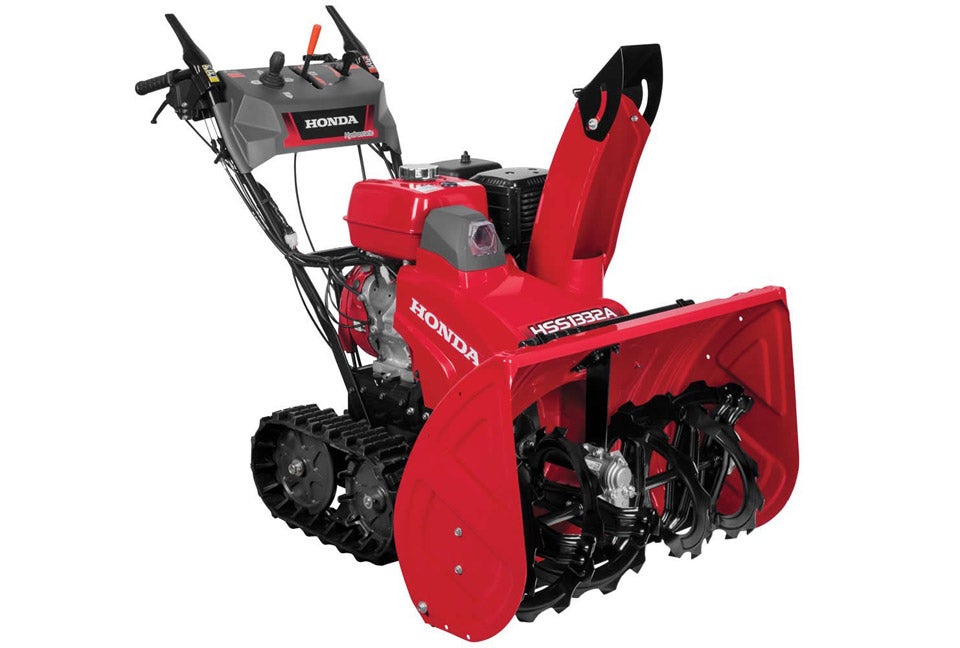 You know it's getting serious when your snowblower has more in common with a tank than your truck. The Honda HSS1332 is a tracked snowblower with full power drive and adjustable auger height. Powered by a 389cc Honda GX engine, this dual-stage machine will power through a 32-inch wide pile of snow and move it at a rate of up to 2,750-pounds per minute. It'll chuck that frozen stuff 56 feet, too, getting it clear of your driveway and maybe landing it in your neighbor's yard. If you've got a big task, this is a good option.
Honda HS1336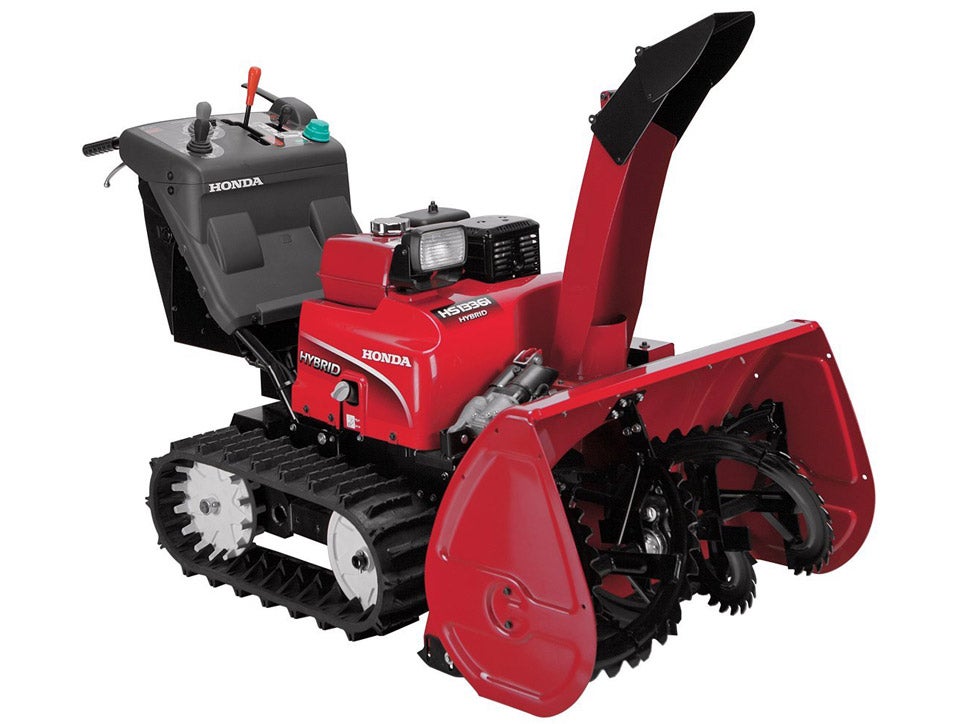 If the Honda HS1336 seems like a little much, it's because it is. This is the choice of many commercial snow removal companies, landscapers and more. It's big, expensive and powerful, but if you have a lot of snow to clear and your income depends on getting the job done completely and you can't afford to let equipment failures take away from that livelihood, this is the machine for you. Powered by a 390cc iGX Honda engine, this beast has full track drive and will clear out 36 inches of snow per swath. It will power through snow at a rate of 3,000 pounds per minute. This machine isn't just a snow blower – it's a snow destroyer. While it's more than most of us will ever need, the HS1336 has earned its place on the list of the best Honda snowblowers.