In the market for a reliable, new snowblower? Here are five Husqvarna snowblower options to help get you through the winter.
As we get into the "meaty" part of winter, and with record snowfall hitting much of North America, there comes a time when you have to stop wrestling with that old snowblower that used to get you through the season, but now seems more temperamental than a pit bull with an earache. Yeah, it beats a shovel, but then again, how many times do you just resort to manual power for clearing out the driveway when it won't start, or worse, when it quits at just the wrong moment?
It's time for a new snowblower. Trust me when I say that I understand what it's like to have "X" amount for a budget when you really want to spend "Y." Oh, boy, do I know that feeling. There is something to be said, however, for spending a little extra now and having something that will last a little longer. That being said, let's take a look at some of the newest Husqvarna snowblowers and why you should consider one of them.
The Husqvarna company has been in business for decades and builds some of the best power equipment available. I'm starting with this brand because while they are a premier manufacturer, they are also one of the most widely distributed available, making finding one for you much easier, as well as finding service, should that need arise. They comes with five-year warranties and a solid reputation for getting the job done.
Husqvarna ST224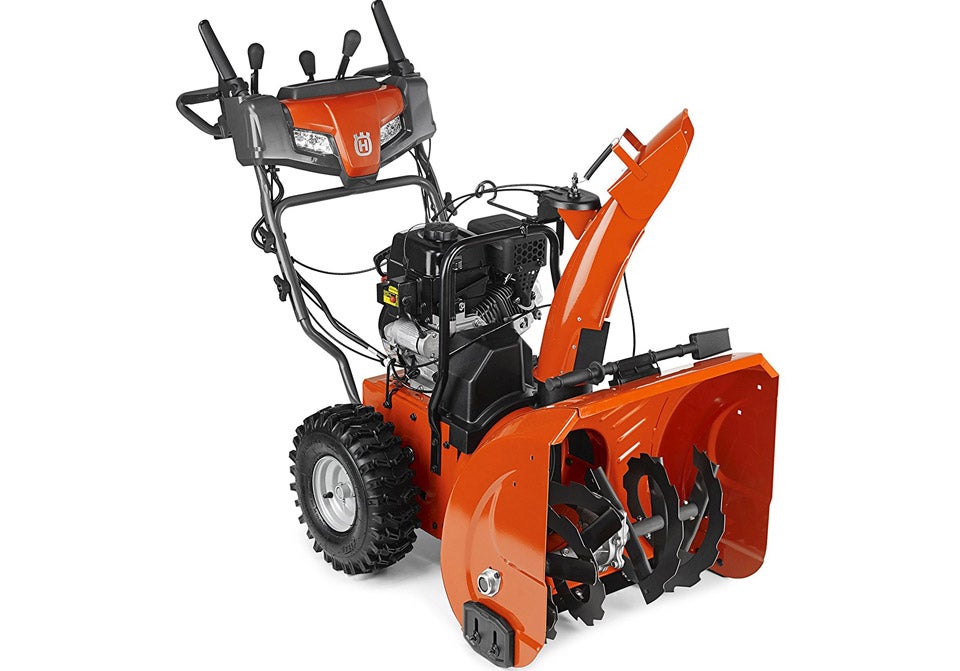 The Husqvarna ST224 is a 24-inch, two-stage snowblower with electric start and a 208cc four-cycle engine. It can easily handle snow up to a foot deep and comes with LED lights, heated grips, remote chute movement and 15-inch tires. It also has a friction disc transmission for easy shifting depending on your snow conditions and a 12-inch ribbon auger for eating up the snow and firing it up the chute. This is a great all-around snowblower for homeowners with a larger-sized driveway.
Husqvarna ST121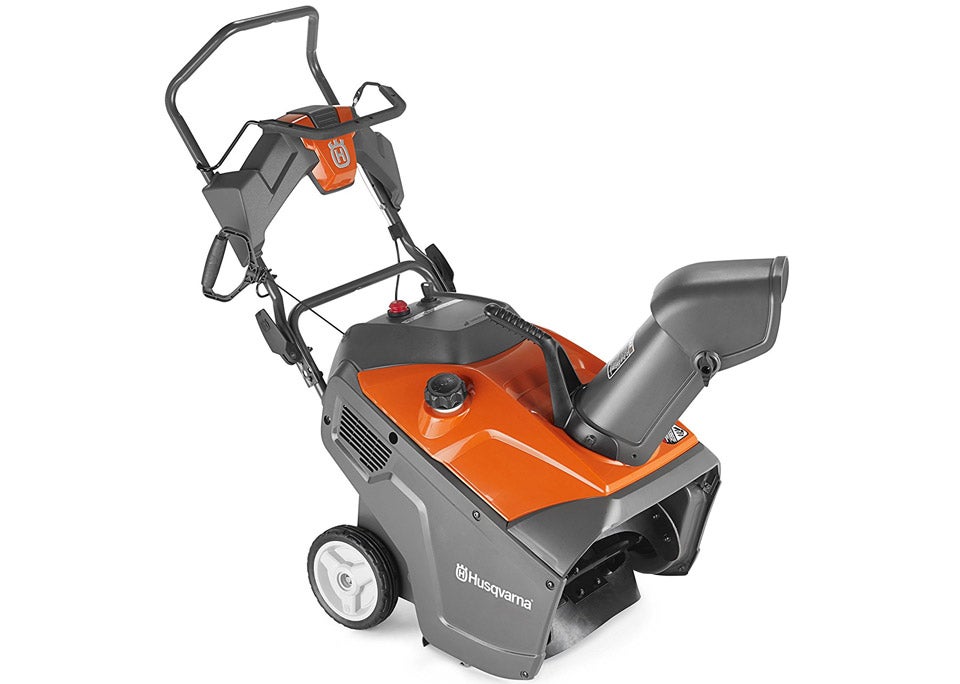 So, you don't need a big snowblower, but a nice single-stage instead for your smaller driveway and walkways. Husqvarna's ST121 single-stage could be a great fit. It runs on a 208cc four-cycle engine with electric start and a 21-inch clearing path. It works best on snow depths of six inches or less. It has a manual chute and eight-inch, four-ply heavy-duty rubber auger blades. It is not self-propelled, but as anyone who has used a single-stage snowblower can attest, the auger design will pull itself along as you're clearing snow.
Husqvarna ST230P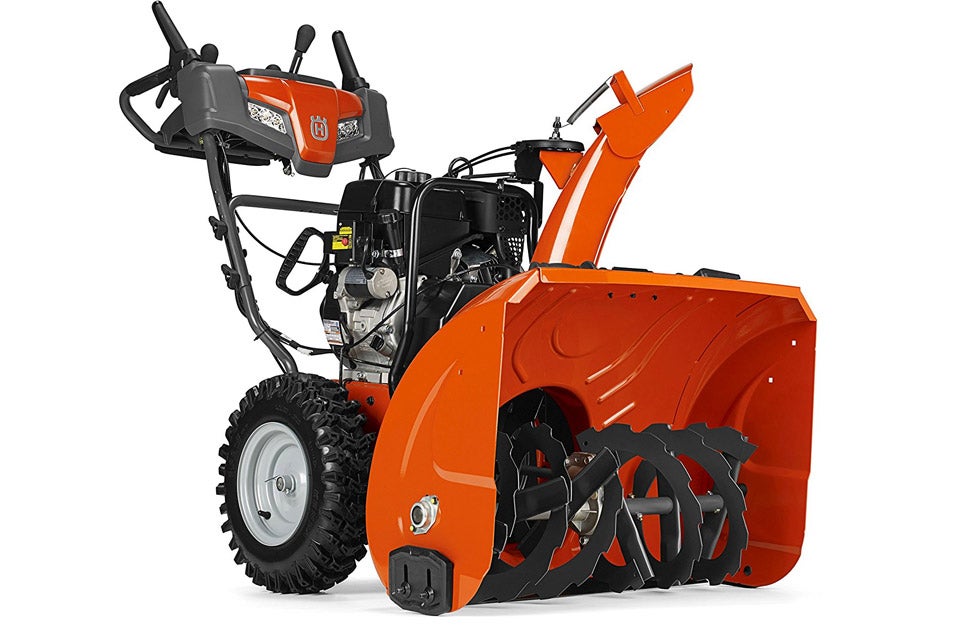 Need to take it up a notch? With a powerful 291cc engine, the Husqvarna ST230P has a bigger 30-inch, two-stage clearing path and lots of bells and whistles to go along with making your snow-clearing chores easier. It has LED lighting, and a remote-power chute. The 16-inch tires are self-propelled and have power steering to make working the machine easier on you. Speaking of making it easier on you, the grips are also heated to make moving snow on extremely cold nights a little less miserable.
Husqvarna ST227P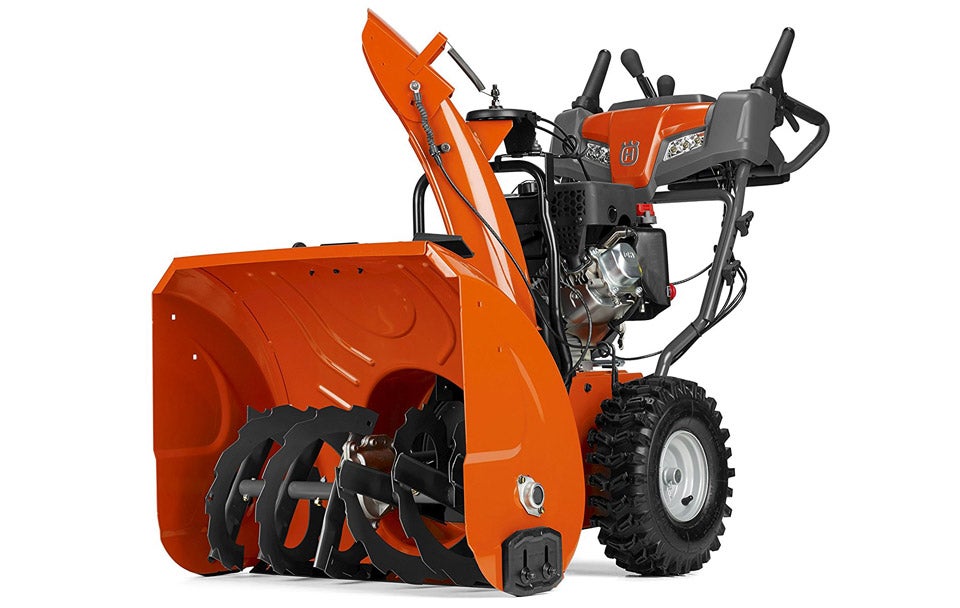 Proof that there is a snowblower designed for every need, the Husqvarna ST227P is very similar to the ST230P in features. It's just a little smaller for smaller jobs and to make things a little easier on the user in terms of effort and financial output. It comes with a 27-inch, two-stage clearing path and a smaller 254cc engine. The 15-inch tires are self-propelled and it too has power steering to make it easier to maneuver.
Husqvarna ST330P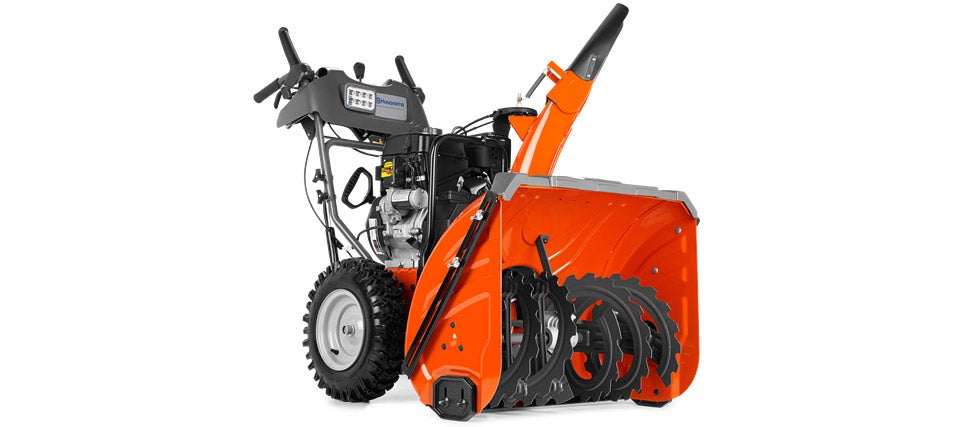 Got a lot of snow, and I do mean a LOT of snow, to move? The Husqvarna ST330P is like going to the truck dealership and saying you want the biggest, baddest truck on the lot. It comes with a 369cc engine and cuts a deep 30-inch two-stage swath. It'll eat through 24 inches plus of snow and ask for more. It has a hydrostatic transmission for easy shifting and is self-propelled and comes with power steering to make getting it around easier. That's a good thing because this is no dainty snowblower.