You're watching the evening news and cringe every time the weather report comes on. The forecast calls for snow, snow and more snow. The two choices you've had – a shovel or waiting at the mercy of someone to come plow you out – just won't cut it anymore. It's time for a snowblower and you don't care how much it will cost, you simply want to buy one of the best snowblowers can get.
How a snowblower is going to make this list relies on a couple of important factors. The most vital characteristic of a snowblower on this list is quality. When money is no object, you are paying for quality – a sense that you know the machine is going to do what you need it to do. Luckily, snowblowers aren't like some other forms of machinery where you pay for fancy-but-worthless add-ons. Although a chrome-plated auger would look pretty cool, you won't find one here.
Quality starts with a durable, all-steel frame and components. And it can't just be any steel either. Not all steel is created equal. Cheap, poor-quality metal has a rough texture with sloppy welds caused by impurities in the metals. The steel used to make the machines in this list is solid stuff with clean welds and a durable, baked-on powder-coat finish. It will take years of use and abuse and continue to hold up, and get the job done.
You've also got to have a good engine. After all, it's the heart of the machine, so there has to be a quality engine. A quality engine will be dependable and start with little extra effort as long as it is properly maintained. The biggest factor that causes engine failure is maintenance, or lack thereof. Ask any dealer and they'll always point to a couple of issues that pop up often. One is that people forget to check, change and/or add oil. Combustion engines need oil to run, period. Another issue that is more and more common has to do with fuel. Today's ethanol blends don't store well in small engines, so you have to treat or, better still, drain the gas during those months when the machine is not in use.
The engine also plays the part in the next factor to make this list – power. The best snowblowers have to have enough "oomph" to clear the snow. You wouldn't show up to a NASCAR race with an economy car and a farmer isn't going to plow a 100-acre field with a lawnmower. You need enough power to get the job done and then some.
2016 Honda HSS1332ATD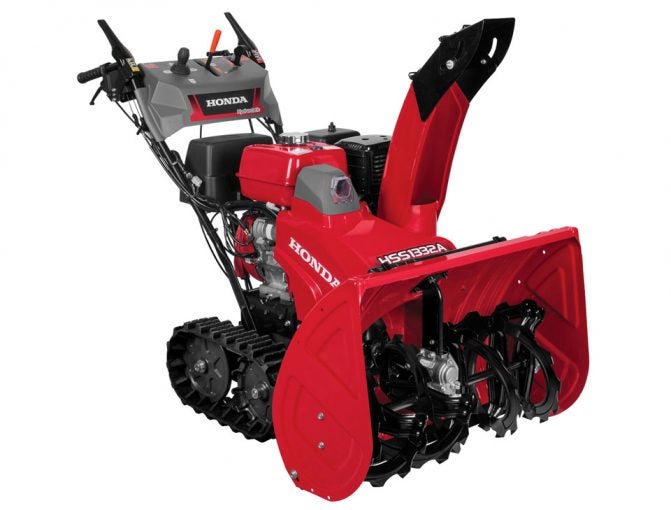 The Honda  HSS1332ATD makes the list with legendary quality and a reputation for dependability and durability. The hydrostatic transmission allows you to set the ground speed to match snow conditions. The track drive attacks snow drifts like a tank and thanks to transmission disengagement, you can move it easily too.
Other quality features include electric joystick chute control, single-lever throttle control and serrated auger blades that chew up ice and snow. It's backed with a three-year warranty. If you go to many farms across the country, chances are you'll see an old ATV that is still in use after years of abuse. Chances are, it's a Honda. That same legendary durability can be found in this machine and it's why it made this list.
Check out the full specs here.
2016 Ariens Professional 28 Hydro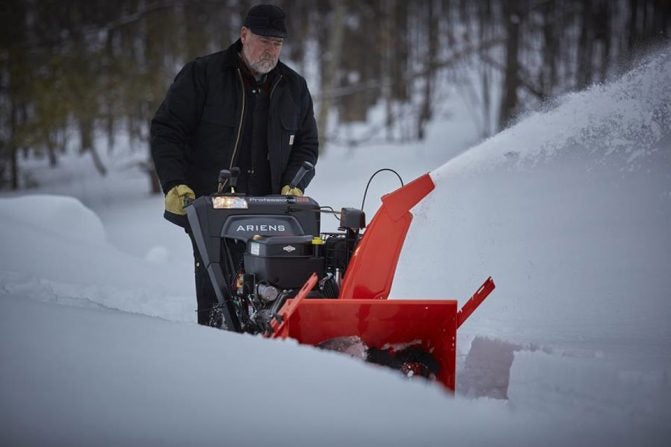 Of course an Ariens would make this list. The Brillion, Wis. company has been building some of the very best snowblowers for decades. The company boasts over 600 years of cumulative tool and die experience between its workforce and they move through 70 million pounds of raw steel every year.
At the heart of the Ariens is the powerful 420cc Polar Force 2100 by Briggs and Stratton engine. The automatic traction control drive system gives optimal maneuverability with no levers or triggers, making steering effortless. Heated grips help keep your hands warm on cold outings and halogen headlights keep you seeing in the dark and let others see you.
Check out the full specs here.
2016 Husqvarna 300-Series ST 330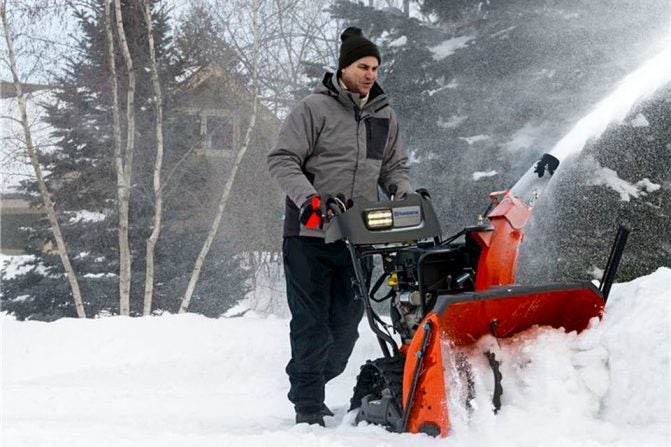 Husqvarna has been around a long time. The company traces back to 1689 when it was a weapons foundry. These days, Husqvarna is a premium producer of many residential and commercial lawn and garden products and more. Its snowthrowers can certainly help you wage war on the white stuff piling up in your driveway.
The ST 330 has a 369cc engine, hydrostatic transmission, trigger-control power steering and that quality you'd expect from a Husky. Heated grips electric start and an LED headlight add nice touches. Many serious landowners and professionals rely on Husqvarna products. There's good reason for that.
Check out the full specs here.
2016 Toro Power Max HD 1028 OHXE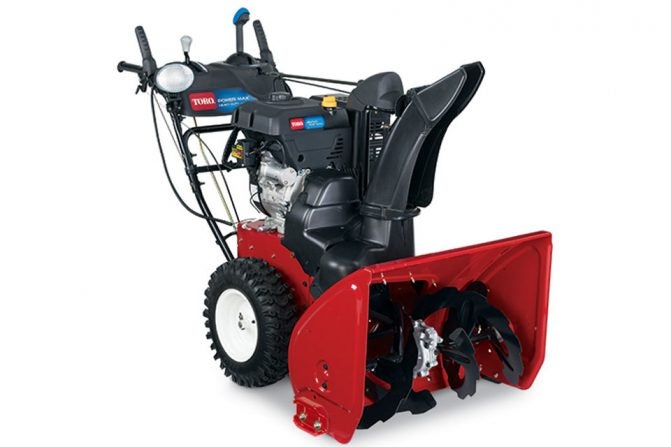 For over 100 years, Toro has been building quality machinery. A look at classified ads will show that old Toro machines are still fetching a good price. Why is that? Quality, that's why. Toro machines aren't flashy, they just work and work very well.
The Power Max HD 1028's 302cc, OHV 4-cycle engine can clear up to 2100 lbs per minute. The Quick Stick control allows you to quickly change chute direction and chute deflector with a single motion. Toro's Anti-Clogging System meters snow intake to prevent clogging and maximize clearing efficiency. Everything about the Power Max is designed for long-term use and durability.
Check out the full specs here.
2016 Cub Cadet Three-Stage 3XT 34-Inch PRO H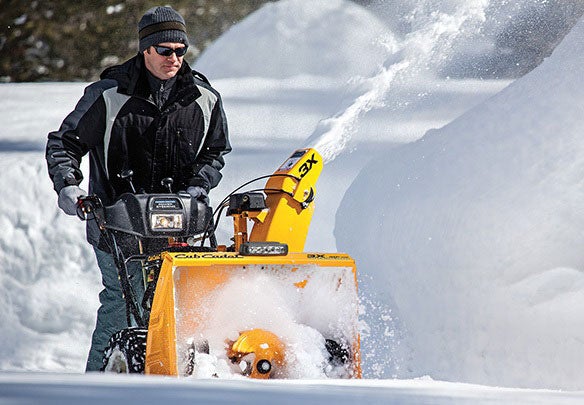 Cub Cadet, another great brand known for extreme quality, developed new patent-pended technology to move snow – a three-stage system. Using an accelerator impellor that acts like a turbo charger, the Cub Cadet 3XT series forces more snow out of the driveway and through the chute.
The 34-inch Pro H runs on Cub Cadet's 420cc OHV 4-cycle engine with a hydrostatic transmission, trigger-controlled power steering, electric start and heated grips. The 3XT series rates very high with Consumer Reports and makes this list for being a high-quality, snow mover.