Winter is here and many of you are dealing with the white stuff piling up in your driveways and walkways. One heavy snowfall and you're out there with the shovel trying to stay ahead of things. Your shoulders are burning, your back is aching and just when you think you're done, the plow truck goes by and throws it all back into the end of your driveway again. Been there – done that! You tell yourself that you've got to do something. Good news! There's a lot of great buys to be found on dual-stage snowblowers.
Why Dual Stage? When you've got a light job to do, a single-stage snowblower will work just fine and there's a lot of great deals on them. It's those bigger, back-breaking jobs that scream "dual stage." Dual-stage snowblowers can tackle more snow and help you keep things clear, all while saving your health.
What constitutes a best buy in this category? It's a matter of price versus features. To make this list, a snowblower has got to be priced right and have everything you'd need to clear your drive, even from the nastiest snow falls. These aren't the cheapest snowblowers out there, nor are they the most expensive. What gets a machine on this list is the combination of quality and price that makes it a machine you should seriously consider. And that consideration is the starting point. Like any major purchase, research is your friend. Take a look at all the snowblowers on the market and make the best decision for you based on how much snow you have to move and how big of an area you have to clear.
2016 MTD Two-Stage Yard Machine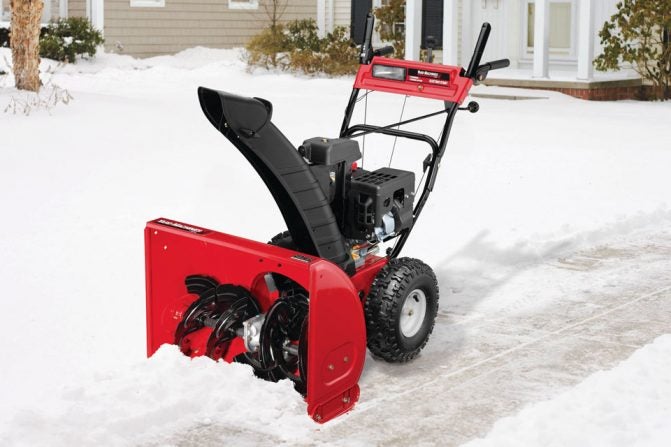 MTD's parent company is the same that produces Cub Cadet and Yardman products. That is a solid reputation for quality packed into a low-priced machine. For under $500, you get a self-propelled snowblower that can handle quite a bit of the white stuff and is made in the USA.
2016 Craftsman Dual-Stage 24-Inch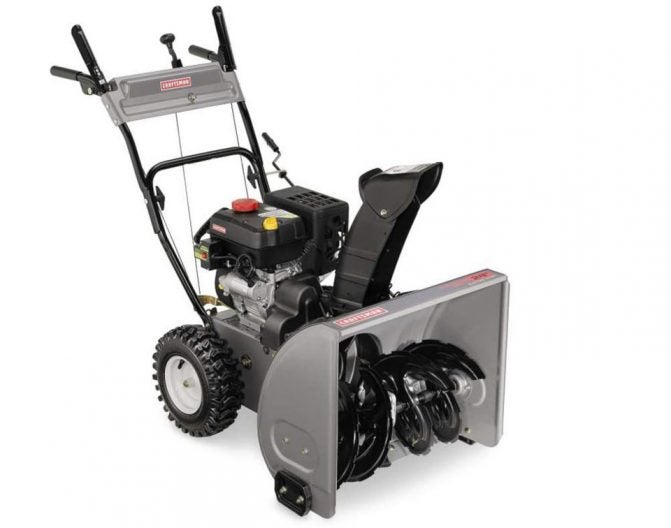 Craftsman used to be known solely as a Sears brand, but has now branched out to several other outlets. They have a longstanding reputation for quality and dependability. This $600 snowblower gives you 180 degrees of radius with the chute and a self-propelled transmission with reverse.
2016 Ariens Sno-Tek 24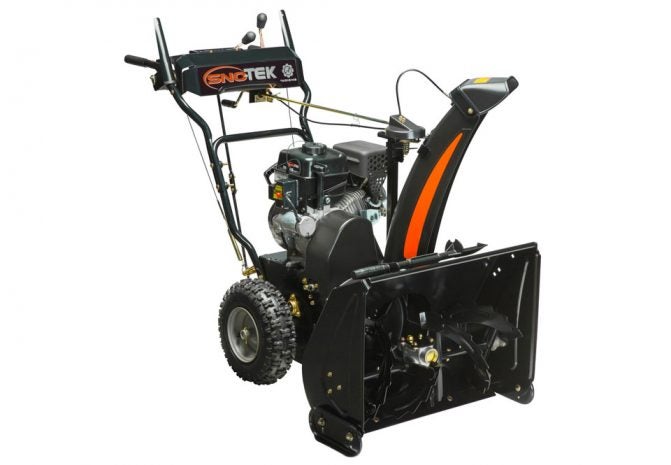 The Sno-Tek is a budget-friendly line from Ariens, the company that knows how to move snow. It makes the list for being electric start, able to handle a lot of snow, being self-propelled with forward and reverse gears and having a remote-control chute with 200 degrees of rotation. The American-made Sno-Tek can be found for under $650.
2016 Cub Cadet Two-Stage 2XT 524 WE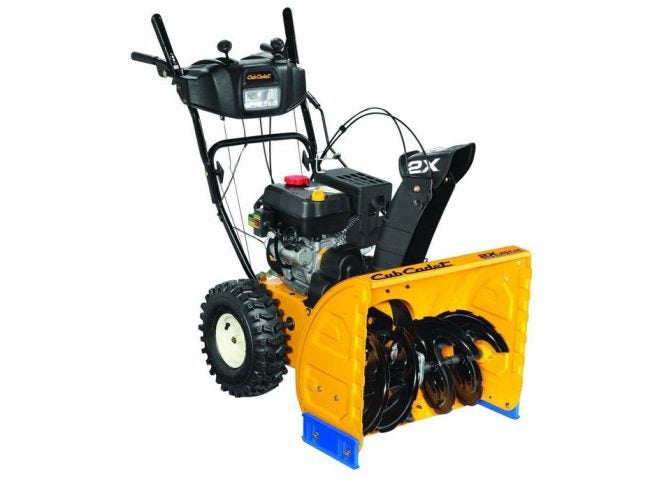 At $700, the Cub Cadet is at the top of our list price-wise, but it is the features you get at that price that make it a definite best buy. You get legendary Cub Cadet-quality that will last for years. The 2XT has a variable-speed transmission with reverse. The remote-controlled chute has 180 degrees of radius, so you get the snow throwing where you want it.