The wind is howling and the visibility hovers near zero with a mix of falling and blowing snow. It's piling up and drifting in higher by the minute. School may be cancelled for the kids, but you still have to get out. You may not have a tank to drive to work, but you have the next best thing – a track-drive snowblower.
When the snow really piles up, tracks can make the job that much easier. Tires can spin, but the increased surface area of tracks can grab traction and keep you clearing snow, making the time you have to spend out in the cold that much less. Which machine should you choose? Here's a look at five of the best you can buy this winter season.
Ariens Professional Hydro Pro Track 28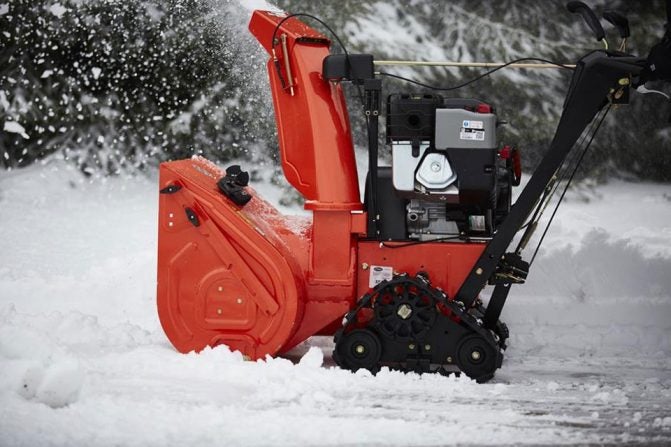 The folks at Ariens know a thing or two about snow removal. The Brillion, Wis. Company has been producing Sno-Thro snowblowers since 1960. The folks at Ariens pride themselves on the quality that goes into each machine, staring with high-quality steel. The dual-stage PRO-TRAC 28 has a 14-inch diameter impeller and a quick-turn remote chute.
Cub Cadet 3X 26″ TRAC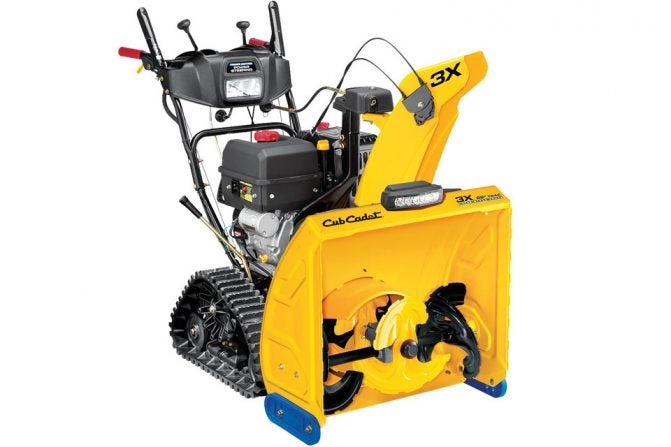 The Cub Cadet shows that a compact size can still tackle a big job. The three-stage 3X 26″ TRAC has a compact 12-inch diameter impeller. Heated grips will help keep your hands warm and the quality of the machine will make you feel good about your purchase season after season.
Troy-Bilt Storm Tracker 2690 XP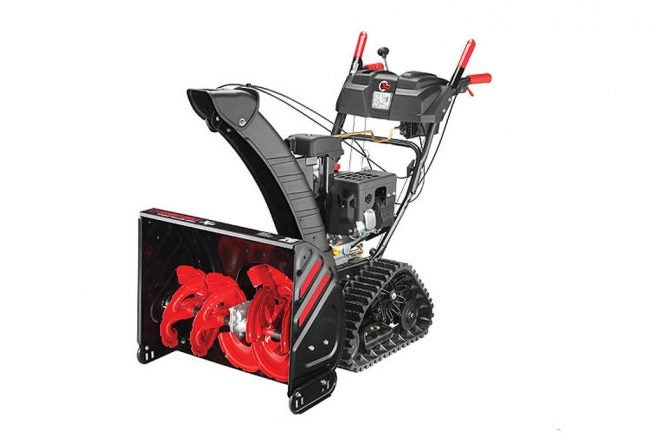 Troy-Bilt machines have been steadily gaining a reputation for being well built and dependable. The Storm Tracker is no exception. Tackle some pretty hefty snow and throw it up to 35 feet with the Troy Bilt's 12-inch impeller and four-position composite chute.
Honda HS724AT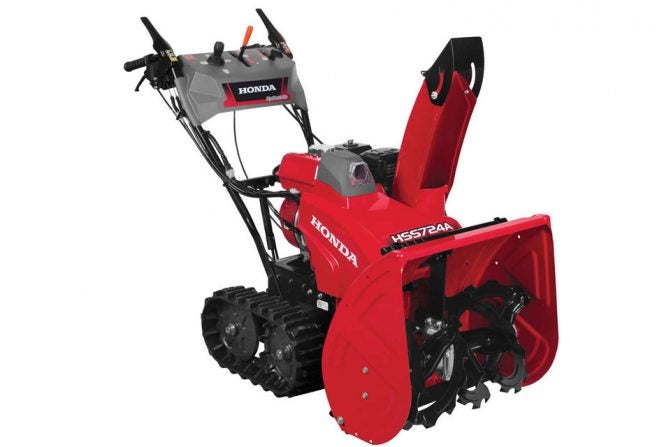 Honda's power equipment is rapidly becoming the brand associated most with high quality and durability and this snowblower holds true to that. The 12-inch diameter impeller hurls snow up to 46 feet. The metal chute can be adjusted on the fly thanks to a remote control.
Husqvarna ST 330T
Trigger-controlled power steering lets you guide the biggest Husqvarna through the snow. A cast-iron auger gearbox, a steel chute and a solid housing lets this beast make short work of your drive or walkway. Heated grips and LED lights make it a more enjoyable task as does the quiet muffler that keeps noise to only 88.4 decibels.