It's time for a new snowblower. Either your old one has conked out or you've decided that you can no longer comfortably shovel your driveway year after year. However, you don't want to just rush out and buy the first one that comes along – you want to find snowblower deals so you can save money. Taking some time to search around can help you save, but you must be careful so you end up with a quality machine so you don't waste your money.
Snowblower Deals
Before you head out and buy a snowblower, make a list of five or so models that you are interested in. Research the average price for these models, so you can find out if any deals that come up are actually a good value. Also find out whether any dealers in your area have a price match guarantee. If you can save 10% by going across town, then it can definitely be worth it. Above all, ensure your snowblower deal is actually a deal, because it's not uncommon for stores to raise their prices, and then declare a "sale" price that is actually the same as the retail price everywhere else.
Cheap Snowblowers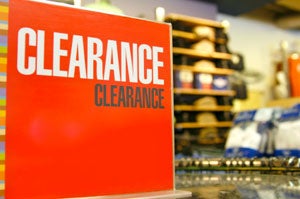 Finding cheap snowblowers is mostly a matter of good timing. At certain points of the year, like the end of winter, dealers are going to want to clear their stock and will have significant sales. So it's a good idea to plan to buy your new machine at the end of the year, rather than at the start. However, this doesn't mean that the end of the year is the only time of year to find cheap snowblowers. Midseason sales are common if a certain model of snowblower isn't moving, or if the winter snowfall is less than average. At the beginning of the season you may get lucky and find last year's models on sale, as dealers try to make room for current snowblower models.
Used Snowblowers
For the most part, it is better to buy a new snowblower which will be more efficient. However, in some cases it may not be financially viable to buy a new model. Any time you buy something used you have to be careful that you are getting a good value for your money. If you can have a mechanic check out your potential purchase to ensure it is in good working order. At the very least, ensure that the snwoblower starts and all the parts work before buying. Find out if regular maintenance has been performed, and when the last oil change and tune up were completed.
Whether you end up with a new or used snowblower, keep in mind that some deals may be too good to be true. Before making a purchase, do an online check of snowblower reviews to make sure that there have been no major problems with the model you are considering. Above all, don't buy a snowblower you don't feel comfortable with.